Summer Soulstice
Cocktail Recipe
Summer Soulstice Cocktail Recipe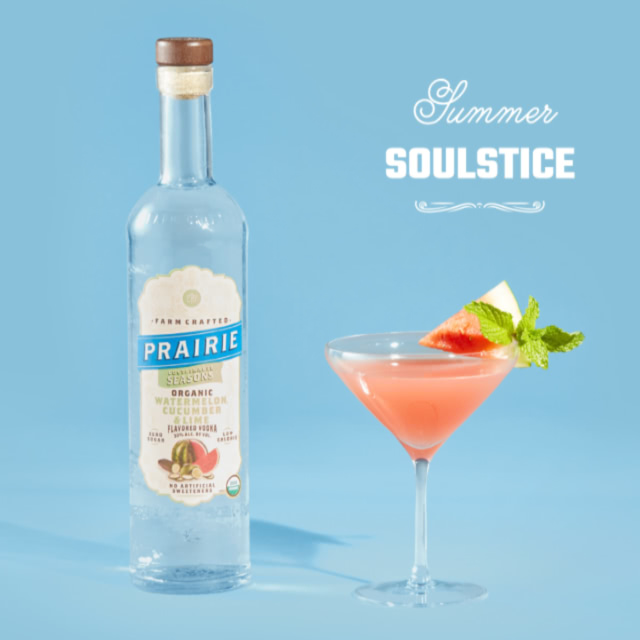 Difficulty
Home Bartender
Ingredients
½ cup chopped watermelon (or ¼ cup watermelon juice)
2 large mint leaves
1 ounce (2 tablespoons) vodka
½ ounce (1 tablespoon) Cointreau
½ ounce (1 tablespoon) lime juice
1 teaspoon simple syrup
For the garnish: small watermelon wedge
Directions
Chop the watermelon.
Add the melon and mint to a cocktail shaker.
Muddle (gently mash) them with a cocktail muddler or wooden spoon
to release the juices. (If you're using watermelon juice, simply muddle the
mint first.)
Add the vodka, Cointreau, lime juice and simple syrup.
Fill with ice
and shake until cold.
Strain the drink into a cocktail glass.
Garnish with a small watermelon wedge, if desired.
Back to Recipes
Products in this Recipe
More Recipe Inspiration